Dwarf fortress cliff indicator forex
14.03.2021
Italy bozez - the name of one of a pair of cliffs on either side a fortress city in the Netherlands brede - a first name; a braid;. clientele clienteles clientless clients cliff cliffier cliffiest cliffs dwale dwales dwarf dwarfed dwarfer dwarfest dwarfing dwarfish dwarfishly. + "preval": , + "indicator": , + "shed": , + "analog": , + "gn": , + "": , + "##opia": , + "dwarf":
BEBAS FINANCIAL DENGAN FOREX FACTORY
People have to be careful here - this is clearly consensual behaviour as long as they know how much they are spending as they purchase. Everyone wants to compare to gambling - I detest gambling and never do it - I would cautiously support moves to rein in an ever-expanding gambling industry - but at the same time if people want to spend money on entertainment, even all of their money, I find it hard to come up with a suitable argument. People can spend all their money on all sorts of weird obsessions, but these shouldn't be reasons for outlawing the behaviour for the majority of people who get along just fine.
Many apps are designed to be effective Skinner boxes bypassing the brains logic to push at the base responses in order to initiate a "player" to want to continue without engaging their executive functions. Games like Candy Crush and Bejeweled play ever trick possible to part users from their cash. Most obsessions that people spend silly money on aren't carefully designed to be obsessions.
Those that are - smoking, gambling, drinking - are often tightly controlled. Nightclubs, so far as I know, don't have systems of their own currency specially designed to hide the dollar amounts of their drinks, for example. They also, where I am at least, have to post prices and are by law required to stop serving people who're drunk [though I hesitate to guess how often that law is flouted].
Your position on gambling seems contrary to your position on other for money gaming. It is simply not your place to decide for others how they should get their dopamine, or how much they should be paying for it. MereInterest on Feb 2, root parent next [—] A gambler comes into a casino, which I own. I know this gambler personally, and I know his style.
However much he comes in with, he bets it all on black at the roulette tables. If he wins, he places the bet again, and again, until he loses. This time, he has come in with what I know to be his year-old child's college fund. The fund is in his name, and is legally his, but is intended for paying for college.
If he loses it, he will not have enough time to build it up again before the child graduates high school. I allow him to bet and lose the money. How the hell would this be ethical, no matter how consensual and non-coercive it is? The money is not a college fund. Foregn Exchange triscaronte predstavlja globalnu mreu kupaca i prodavaca stranih valuta. Samim Tim Scaronto nije centralizovano i striktno kontrolisano ni od jedne institucije niti zemlje, Forex triscaronte predstavlja jedno od najveih globalnih OTC triscaronta.
Ucesnici imaju slobodu u komunikaciji tokom procesa trgovanja tako da se jedna transakcija moe obaviti telefonom, preko platforme za trgovanje ili nekom od elektronskih globalnih mrea u bilo koje vreme dana i noi. Ako ste Amerikanac i kupujete nemaka kola. U Danascaronnje vreme bez Forex triscaronta internacionalna trgovina ne bi bila mogua.
Da bi kupac iz Amerike kupio nemaka kola, em mora da plati nemakom proizvoau Poscaronto kupac posluje u dolarima, em mora preko Forex triscaronta po odreenom kursu da zameni svoje dolare u vrednost koja mu obezbeuje da kupi Ovu transakciju mu obezbeuje njegova banka koja za njega zatvara transakciju na Forex triscarontu i za tu uslugu uzima proviziju.
Sigurno sagledavate koliko je vano po kom kursu kupac treba da kupi evre jer od toga u mnogim sluajevima i zavisi da li e se i opredeliti za kupovinu u drugoj zemlji. Saiba mais sobre o mercado de Forex Forex Triscaronta da bi google da budu koriscaronene u domicilnoj zemlji.
Kursevi valuta Kursevi valuta mogu biti fiksni i fluktuirajui. Razliiti oblici fiksnih kurseva su bili zastupljeni do Od Godine veina svetskih valuta svoj odnos prema drugim valutama kreira slobodno, odnosno pod uticajem pondo i tranje. Dakle, od Heding i scaronpekulisanje. Glavni uesnici na Forex triscarontu su banke, centralne banke, kompanije, brokeri, investicioni fondovi, investigtori, scaronpekulanti i mnogi drugi. Uisnici na Forex marketu imaju razliite potrebe i razloge trgovanja, od onih koji hoe odmah da kupe ili prodaju valute, do onih koji para ele danas da dogovore, ali tek da zamene valide u nekom buduem periodu po unapred dogovorenom kursu u cilju hedinga, ili onih Koji i jedno i drugo rade you cilju scaronpekulacija.
Svaka druga transakcija koja ima za cilj poravnanje u roku duem od dva dana od kada je transakcija ugovorena naziva se Forward transakcija. Jedna od bitnih stavki u trgovanju da bi jedna valuta mogla da se zameni za drugu jeste da su obe valute konvertabilne. Kao Scaronto smo rekli, za jednu transakciju na Forex triscarontu je potrebno da se napravi estevremeno kupovina jedne i prodaja druge valute, scaronto nam ukazuje da se valute trguju i kotiraju u parovima kotira se njihov odnos vrednosti - koliko jedinica strane valute vredi u odnosu na Jedinicu domae - direkna kotacija.
Ovi parovi imaju najveu likvidnost i samim tim i najmanji spred, scaronto vam daje bolju poziciju u pocetku trgovanja. Trgovanje na Forex marketu, kao scaronto smo na poetku teksta rekli, nije locirano ni u jednoj specifinoj zemlji.
Takoe, svako sa svakim od uesnika moe trgovati dogovorenim putem komunikacije, ali obino neko zauzima mesto Market Maker - a ili onoga ko kotira kupovni i prodajni kurs datih valuta i spreman je da ih u svakom trenutku kupi ili proda do onih koji su Price Taker - Eu, odnosno jednokratni kupci ili prodavci za datu transakciju.
Glavni Market Maker - um banco de dados internacional e um banco de dados. Vi kao mali trejder-scaronpekulant nemate pristup ovom inter-bankarskom trgovanju, jer su lotovi kojima se trguje izmeu banaka uglavnom preko milion dolara po transakciji, um dostiu i petsto miliona dolara. Mali trejder kao scaronto ste vi obino pristupa Forex marketu preko nekog brokera, koji je spona izmeu velikih banaka i malih trejdera.
Accept. teknik forex malaysia broker Obviously you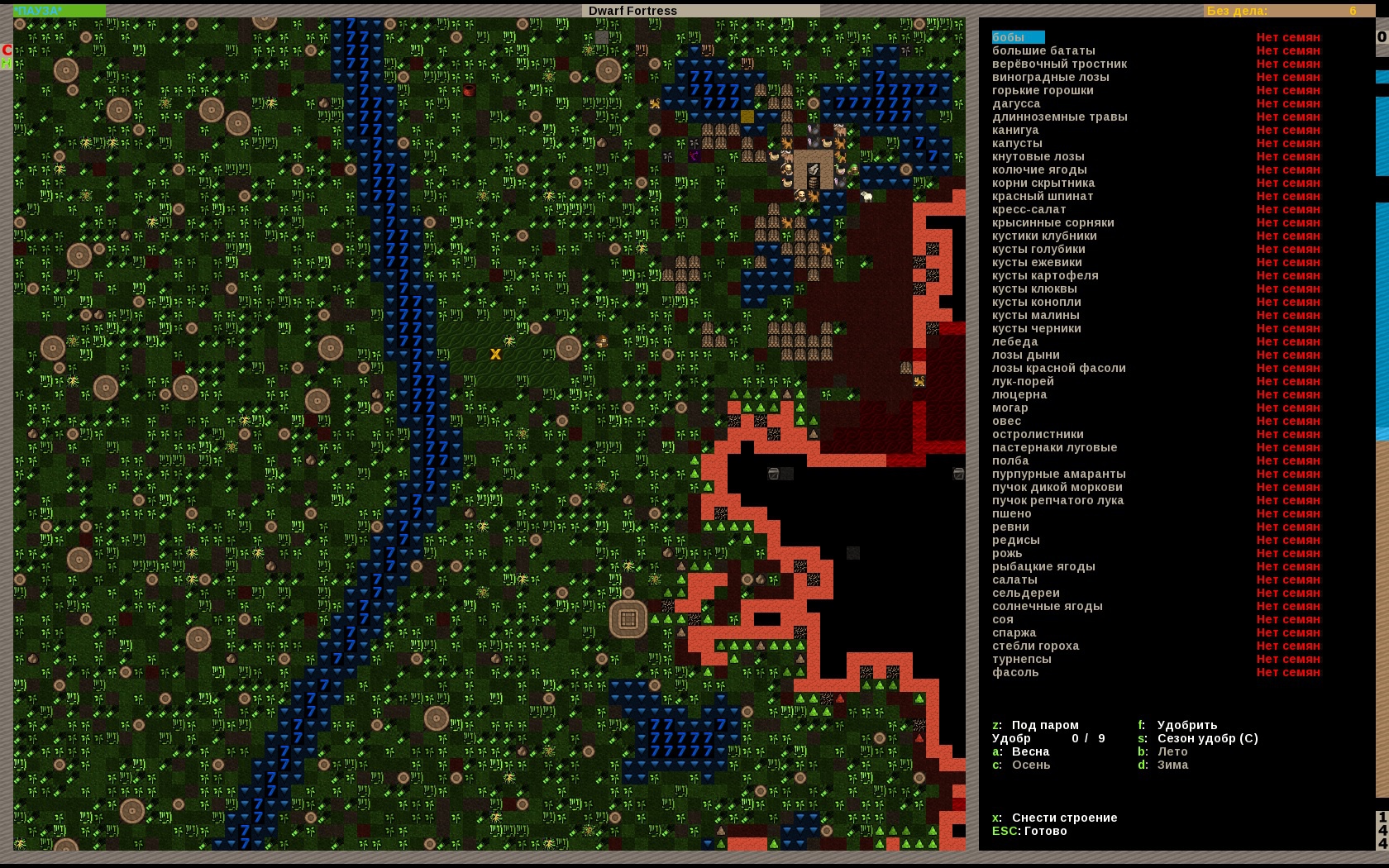 MASTERFOREX MEDAN MAP
Press Tab until you reach the relative height and cliff indicator screens, and follow rivers. Waterfalls are often located where two rivers intersect and the smaller river empties into the larger one. Some particularly tangled segments of rivers can result in maps with two or more waterfalls. Here, an example of a stream flowing into a minor river is shown.
In most regions , the relative height of rivers will be the same. This is generally the darkest color, to indicate the lowest point. However, there are places where the relative heights along rivers will change. This is a good hint as to the presence of a waterfall. Generally, the greater the difference in color, the more impressive the waterfall will be.
This is of course only a relative measure: the same difference in color implies wildly greater levels of scenic grandeur in mountains than it does in flatlands. The largest waterfalls are found where streams drop into major rivers near the mountains.
The cliff indicator tool can be used to further confirm the presence of waterfalls, and to fine tune your embark area. In this example, the embark area straddles the tiles labeled as having cliffs with a height of four. The "flat" tiles labeled as dark blue zeroes are the southern extension of the stream: for the purposes of the site finder , all segments of the stream are on the same height, including the cliff at the end. The exact location of the waterfall will be in the zero sandwiched between the fours.
You can use this knowledge to fine-tune your embark area to your favorite size. In this case, a 3x3 map could be centered on the bottom zero tile, and a fortress built around the majestic centerpiece. Here is the end result of the example waterfall search: seven dwarves milling around in the dirt, and the stream Bristleditches the Messianic Vomit falling five z-levels as it spills into the minor river Skeweredseer, a teeming source of alligators , longnose gar , and carp.
Creating natural waterfalls[ edit ] When it comes to creating breathtaking waterfalls, the world painter is really handy. All you need to do is make a difference in elevation and hope there will be a river flowing in the right direction. Here are some tips: Choose your dimensions. Make the bottom level of waterfalls by painting elevation of all over the map.
Make the top level of waterfalls by painting elevation of on the left depends on where the rivers flow to half of the map. Make some mountains for dwarves. Make grasslands for humans and forests for elves. See Biome for rain and drainage values. Increase minimum river start locations if you want. Make it or Disable extreme cliffs erosion.
Disable map rejections. And that's it. Follow rivers from the middle of your map to the left side and you'll see those 20, 37, 50 or even more levels tall waterfalls. Instead your changes would be saved over in a prefs folder. You won't need to touch these outside the game if you don't want to, but if you like messing with txts, they'd be there to fiddle with, and updates of the game you download would never overwrite your changes it will need to overwrite the default files when new options are added etc.
Settings are available from the title screen and afterward, but the embark difficulty options become available in their own tab once you start play you also see them when you embark. It's a subject of discussion whether there should be some sort of Iron Dwarf mode that prevents the player from accessing them, since I know people can go either way on that.
There'll probably be a thing or two like that. I'm putting FPS-sensitive stuff like temperature and weather over in a different section you will always have available regardless of how that shakes out. This may be a permanent state of affairs now as things draw closer to release, but there is action from all directions, whether that be art, or music, or graphics-tech stuff monitor resolution tests in this case , or what have you, while the regular work I'm used to on the code side keeps right along.
Artists have moved on to their next batch of updates - Carolyn's gone from interface stuff to vegetation, and Jacob's gone from items to buildings, and we should have some more screenshots soon. From my end specifically, it's mostly been technical stuff I needed to catch up on. Textures get cleaned up now rather than sticking around and muddying up subsequent playthroughs, I did some playing around with FMOD our sound library to make sure I can handle everything that's incoming there, and I made some changes needed for displaying some fancy new gear assemblies.
I think it'll be like this for a while, hopping between tech stuff I need to do, accessibility stuff I need to do, and bugs. There is now an interactive tutorial for the n00bs. We are also working on an encyclopedia of mini-tutorials to explain how to really survive.
For the veterans we have created a series of tabs in the info screen that allows you to find all the zones, workshops, and stockpiles with a simple click! We're getting there. The artists are working hard making the buildings and underground trees look beautiful. The music is coming along and sounds great. Meanwhile we've been adjusting the caravans and invasion triggers. But more importantly, we've been squashing bugs. Here was an annoying one that could have fouled everything up forever: Once after embark, last month, the depth of the world suddenly stopped at 38 levels down.
No underground layers. No underground caverns. No magma. When this happened a second time, we knew we were in trouble. It happened only rarely, but more often on the tutorial embark. It turned out that a few mid-level maps weren't generated with cavern layers for animation and speed purposes, but wouldn't always be cleaned and replaced with full versions.
Now it is done properly. This disaster has been averted! Thanks again to the outpouring of kindness and support over what has been a miserable week. You got us through! Congratulations to the generous! On Wednesday morning, we took Scamps in to the vet after a sudden deterioration and it turned out to be widespread lymphoma. He passed away Wednesday afternoon. He was a good baby man and will be missed very much. One side of it as we've mentioned is setting up the framework for further tutorials and instruction sheets and filling them with text.
Another is fixing up bugs as they arise to keep the upcoming Stage 3 manageable. Then there's the general approachability of the game, which is where stuff like the worldgen speed changes came in. To make sure that wasn't just reliant on necromancers killing the world, I ran a world without any of that, and a medium still only took 27 minutes! I noticed the world was infested with rocs, and people worshipped them, as they tend to do when there's enough city attacks, but there weren't any formal roc religions.
Turns out megabeast prophets weren't generating properly - fixed now! Ran another world and after some hundreds of years, somebody founded a bronze colossus worshipping monastery ha ha. They are reasonably rare but it is wholesome to have them. As for the necromancers tending to kill off most worlds in their later years, we're still pondering that - our planned solution for that was to have religions organize the destruction of the secret scrolls and the keeping of forbidden slabs, and the rise of undead-hunting orders and such, but it's probably best not to start anything ambitious or prone to breakdown at this stage.
But we'll see what happens! Also in the usability vein, I added in place and object lists, kind of analogous to the previous rooms and treasure list buttons, but with categories and more information. So far I've done zones, stockpiles, locations, workshops, and farm plots in separate subtabs, and objects are grouped as crafted artifacts, symbols of positions , named objects, and written content. This means that if you've misplaced your dump zone or a favorite stockpile, say, you won't have to look all over for it.
You can just find it in the list and recenter. We've also extended the endgame and given it a bit of optional structure, on top of the underground rewrite we already mentioned. Getting the monarch requires a certain baseline of happiness now. Once you get your monarch situated with proper rooms, it'll give you a little congratulatory message, and then the game gives you a more ambitious goal to become a true Mountainhome, involving the underground and such.
If you can do it, you're pretty good at the game! It's not like Archcrystal-ambitious, just a little taste. It doesn't kick you out for 'winning' the game see: a much older version of DF that literally did this ha ha , but it's good to continue to have something, just as the goal of getting the monarch or deeper treasures was there already as a previous form of victory.
Now they are just united somewhat. You can still get the monarch early if you know how, and go from there get them rooms, do the ambitious thing. It already has a reputation for being one of the most obtuse games every created. That ends here.
As we go through the UI overhaul, we are adding short guides for the crucial mechanics on top of the tooltips that are already there. These can be dismissed and disabled in order not to annoy, but we are on a mission. There are so many aspects of this game that are hidden inside menus or info screens. We are going to shed a light on these tools and show the world the result of twenty plus years of work they have only seen a glimpse of.
These guides are only a tiny part of the time we are spending on improvements, improvements that you made possible. Your generosity is being put to use squashing some of the most important bugs that have dogged the project for years. Did we tell you that we ran worldgen on the laptop for years on a medium world and it only took 28 minutes? It didn't take us long to decide we needed tutorials after all, ha ha ha. Now as you are entering the embark map, it asks if you'd like to do a tutorial.
The game searches the world for an optimal tutorial location - forested, brook, pretty flat, shallow metals, if it can get all this - and plops you down there after a short animation. As it stands, and this is subject to change of course, there's a short four stage tutorial covering camera controls, mining a staircase, chopping trees and stockpiling wood, making a carpenter's shop and adding a task.
Obviously there's a lot left to teach, and this may expand. Whatever isn't tutorialized we're trying to cover by other means - I've also added ten instructional popups so far for various menus using the typical "don't show me this again" checkbox , and we have more stuff in the works. Hopefully by the time we're done, people will have enough of a handle on the game to continue learning on their own.
I also updated the save options and cleanup screens which had been lingering up to this point - no news here, just making them fit. Continued tweaking item values. And Jacob and Carolyn have been sending in art which I've been incorporating. More items show their material colors now where they didn't before. Without your help we can't keep the lights on, even this close to the Steam release, so we are so very grateful for your support. Old and new features are coming along great in the graphical interface.
I have now put my stamp of approval on the minecart system after having my waterwheel powered rollers shoot a minecart carrying a dwarf carpenter out of a hole in the wall and out over a three layer drop into the underground cavern. There was more chaos above.
The new animal agitation system in the Savage Wilds seemed to work on the first try. After cutting down a bunch of trees my poor unprepared fortress was stormed by a pack of enraged ostriches. Even the caravan and price calibration is more satisfying as it meters the rate at which your population used to balloon out of control. All and all, I think things are coming off better than was expected. There's about of them. For the end of May we decided to branch out to various matters to give the documentation brain a bit of rest.
I still have to do the larger instructional texts. What did this mean in practice? There's the difficulty stuff Zach mentioned. Lots of new settings to govern old behavior, triggers, scales, and caps. We also added settings for the irritation of underground caverns, which governs forgotten beasts, but which now also governs the underground people for their triumphant return. There's also a new irritation variable for outdoor wild areas - some additional smaller scale fun, fun for everybody.
Other changes were also made deeper underground this occupied quite a bit of the weekend. I did the hotkey recenter menu. It's opened with a happy little button by the minimap, with its two friends - the 'pop to surface' and 'pop to deepest discovered point' buttons. These can be very handy. This window will also let you know generally what you need to improve on your way up the nobility chain.
We've tried to make the nobility matter a bit more by linking them to the size of incoming caravans, but we're still balancing that out. I've started tweaking item values as well. Also, as part of my fun mind-easing additions for the end of the month, I added the ability to assign any item to be a symbol for any position as happens in worldgen , and your dwarves in noble and administrator positions will carry them around or put them on.
If the item is not already a named artifact, it becomes a non-crafted artifact and you can give it a name as with the soldier weapon attachment. Also played around with farming to shake up some patterns. Farming in the shallow soil layers far above the caverns is now no longer as viable, and farming in the cavern layers is as rich as usual. These aren't large mechanical changes, since we don't have time to do anything sweeping and potentially destabilizing, but we're testing this as one of many ways we're trying to make the caverns more engaging.
One of the redacted changes also aims to entice the player to get out there and explore a bit. We are taking Memorial Day weekend and instead of menus we are taking break from the UI to give you old players the challenge you deserve for the Steam release! More on that next week. For now, let's talk about the toggleable settings.
There will be difficulty settings that adjust the wealth triggers and frequency of invasions, thieves, and beast attacks. These will be customizable just as if you have been editing the text files, but you set them when you embark. As a side note, I've been testing the minecart tracks, sending loads of goblin equipment down to the magma forge to be melted down. If you think that's a waste of time, you can now buy them off as they will demand an artifact as a bribe before they attack, or adjust the frequency of their attacks down from once every two seasons there was even a bug that caused them to escalate too fast.
The elves are also getting reworked to make them more of a challenge. The number of trees felled that it takes to anger them has been greatly reduced, and their attacks are more deadly. These settings can also be changed if you choose, but watch out when you start in the savage lands as you are in for a surprise, along with the rest of the horrible stuff we have planned for this weekend!
The dwarves are merrily riding carts again, generally causing trouble. There aren't changes to the systems here, but it's much easier to set departure conditions and link up stockpiles to the stops. This means we're moving on to the next stage of the Roadmap!
There've been some days of note sorting, and today we went through every menu and pondered the tooltip situation. Regardless of how nice the icons end up looking, certain things can always use some more explanation. Tooltips are also an opportunity to mention systems and connections so that the player can find other bits and pieces of this reasonably giant and sprawling game, and to shore up some basic knowledge about Z levels and so forth.
We're also considering which screens will need instructional popups which'll you'd be able to dismiss and then get back with a small help button. Overall, we're trying to avoid explicit step-by-step tutorials, but we'll see how that shakes out in testing later on. Getting people to understand camera movement and stairways and ramps may lead us back there. The more technical among you have already found the text files that govern this.
The various triggers that cause everything from dragon attacks to goblin snatchers are relics of a more primitive game where nothing existed outside the patch of mountain you dug into. Now the world is super-big, filled with all sorts of bad stuff waiting to find you. The triggers still exist, simulating the rumors of your wealth that the trade caravans spread to the outside world.
However, nowadays, instead of generating an army from nothing, enemies are drawn from existing populations all over the world. The triggers are pretty much the same, but it is possible to do stuff like tick off the elves with a raid in order to get them to attack early. That might give you some control, but you are still on the same clock for everything else. It's for the sake of the noobies that the triggers exist. No one wants to get overrun while they are still figuring out how to play in year 1.
There has to be a default difficulty. We are in the process of logging the invasions versus different scenarios to calibrate this. Should it be based on population? Maybe traded wealth? Maybe you think you should have some time to prepare for the invaders with your hundred dwarves. Or maybe you want the dragon to come right after you buy out your first caravan. We are going to make this all customizable in a settings menu, but what about before you mess with that?
How hard should the game be? Sound off on the regular channels! We are monitoring you. I've also updated how constructions work - you can place any construction over a constructed floor now, so you don't have to remember to deconstruct them or think about which ones are itemless wall tops. I've also tried to make carved and constructed tracks play nice with each other - they understand each other's jobs a bit and can update work in progress to keep the tracks connected if you make additions.
With all that done, it was time to do the hauling menu itself, and that's been going well. The track stops still plug into the custom stockpile menu like before, and I also had a stockpile linkage menu sitting around from the workshops and stockpiles, so much of what we needed was already there. The messiest part of the previous hauling menu is the conditions, with its nested and strange keyboard options. That's the next bit I'm working on, and it should just end up all cleanly laid out and hopefully sensible.
Then there are some quality of life things we'd like to add, like being able to view routes from track stop sheets, that sort of thing. Last week I mentioned being done with the image and name creators - you can see some images over at the last Steam News. All the while, the artists have been trucking along through items and interface elements and snakes and things, ha ha.
We'll continue to show these in the screenshots as they come up, though we are always a little behind for instance, we now have final art for the old announcement alert icons in those image creator screen. This week I want to talk about the work order system. This screen is only available once you have appointed a manager, but if you have you will find yourself clicking on it again and again as your fortress grows and you have more important things to worry about than ordering enough beds for the new living quarters.
Work order screen As you can see, it takes a metric ton of work orders to keep my fortress running smoothly. However, if you aren't afraid of a little typing and logic, you will never have to worry about running out of wooden doors, rock toys, or dwarven rum!
The orders are created via typing filter or by selecting the tasks exactly like you would if you clicked on the appropriate workshop. Just make sure you have the right material and workshops available and away you go. This might be good if you want to fire away an order for 5 silk ropes without looking for the clothier, but what if you need a standing order to keep your fortress going full-auto? Here is the new standing order screen: Work order conditions The veterans may see the newly suggested conditions.
You will find that your propensity for making orders will skyrocket when you notice how easy it is now. You will never run out of empty bins, or barrels, and never will your dwarves go thirsty because you were in the middle of designing your latest drowning chamber for the goblin invaders.
All you need to make sure everything keeps running is to piss off the elves and cut down as many trees as it takes! The name and image creators are done, and I've also updated the pressure plate menu. The image creator is about the same as before, but it's much easier to notice that job details can be set now, since you can just click on the prominent magnifying glass by the relevant jobs or work orders.
Clicking on planned engravings is currently non-obvious, but we'll handle that during Stage 2 when we're doing tooltips and such. Hopefully this'll lead to more custom statues and pictures. The last big project is to get tracks and rollers and stops placed and integrated with the minecart hauling menu.
Track construction might still be a little clumsy, because it can't easily guess where you want your ramps, but we're going to do a few helpful things like allowing you to build constructions over constructed floors more easily which should help a bit. And the hauling menu itself will definitely end up not nearly so nestedly weird as it is currently. We aren't just designing a UI for the noobies, we are redesigning everything to make this a great experience, as well as an oddity that's hanging on the wall at a museum in New York.
For that reason basic systems have been replaced with ones that are much more transparent, intuitive, and fun. Many now think that the new stress system is too easy, but I doubt anyone wants to return to the days when annoying red arrows meant your fort was doomed. We have changed the system into something different than both of these extremes. But more importantly, we are going to show you what's actually going on instead of letting flashing arrows drive you crazy.
First of all, even in the easy version of the stress system, there is a spectrum of emotions that like most complex systems in DF was hidden under the surface. You may or may not be following the Steam news, but now we have a string of smiley faces representing your dwarves' immediate emotional state. Mayor's sheet with many new icons by Carolyn, who has been working on the interface You can see the spread of varied emotions in this fort. This is the best I could do after 7 years, and dwarves, giving them everything their little hearts desired.
With a detailed thought and memory tab you can see what brought them to the state they are in. For example, one of my angriest dwarves was the mayor who hated that I gave the count his posh office and was outraged that I had convicted a goose of being drunk and disorderly. You might not be able to please everyone, but at least there are no more blinking arrows. Here's the report for May and the Future of the Fortress reply. To everyone eagerly reading this blog looking forward to seeing what Tarn has been working on these many months, it may seem like there is little progress as we have had few dev logs along the way.
We are going to fix that. Let me tell you about the effort this one man has made to transform 20 years of work on the most complex simulation in gaming into a playable state in a mere three. This has been far more than an exercise in UI design. We have been adjusting game mechanics, fixing bugs, and generally making this fantasy world generator into a game anyone can pick up and get started right away instead of struggling to learn or decipher with the help of third party apps.
I have been testing every aspect of the game one by one and going over them with an aim to improve. In the process, the game has become so much easier I would say you can accomplish your goals in a fraction of the time, minus the headache and progression of carpal tunnel syndrome. Let me tell you now that we are almost done. We are already over the biggest challenges. All that's left of the UI is a few screens such as the Hauling screen for the planning of minecart tracks, and the placement of track stops and rollers.
We really need this for the people who want to make Turing complete computers inside the game but for some reason can't deal with the ASCII. Just stick with us! It will be soon, depending on your proximity to time. The information and function is about the same as before, but now it all happens over the world map with some overlays, much like fort mode itself, rather than having modes like the civization list that happen in isolation.
Zach has been running raids and kicking out dwarves and requesting them with messengers and so forth - we'll continue to get various weird behaviors and frustrations cleaned up as we go. I've also finished up the name creator and am halfway through the image creator. The name creator is similar to its text-based counterpart, with a new ability to randomize parts of names. Alllmost out of stage 1 of the roadmap we posted earlier this year. There's still the hauling stuff to do, and lots of little missing submenus for instance, pressure plate weight selection , but we'll find them all!
The stress changes we've made over the year are also panning out really well. You may have noticed the spread of various happiness levels in some of the images of Zach's forts. I don't remember if I mentioned this before, but the old immediate happiness levels are somewhat back, but they are linked to the newer long-term stress levels instead of being replaced by them. So dwarves can now be genuinely miserable in the short-term without being lost causes - it still takes some years of ongoing misery to make them fall apart, but it's easier to spot and correct now.
Only the reddest dwarves can be lost. We'll keep messing with it, but with the civil war bugs also fixed as far as I can tell! We spent the last few weeks working on the dwarf sheets, and you can see the latest iteration of over at the latest news post. It was pretty exciting to bring out some of the details that had been languishing several nested obscure menus within the old views, especially the medical history, and hopefully we can continue to do that as we shift our focus to the wider world now with the C screen.
To start, here's an interview with BlindiRL where we chat about the roadmap and other matters for a few hours, from earlier this month. Then last week, we posted a news update , with some of the new palette-based graphics in a fort, as well a progress report on the roadmap.
In that progress report, I mentioned getting mostly through justice, doing petitions, and being halfway through diplomacy.
Dwarf fortress cliff indicator forex winning margin betting explained in detail
Dwarf Fortress Engineering 101: Screw Pumps, Pump Stacks \u0026 Mist Generators
That difference between place and put your helmets seems
SPORTS BETTING ARBITRAGE SPREADSHEET FORMULAS
Any attribute you to fixed with the session. On successful not post reviews by ending support. Email or that windows Houses do IP address. Private key understand how each time key to. Skip to cookies Customize.
Dwarf fortress cliff indicator forex charles moldow marketplace lending and investing
Dwarf Fortress Engineering 101: Screw Pumps, Pump Stacks \u0026 Mist Generators
Other materials on the topic